---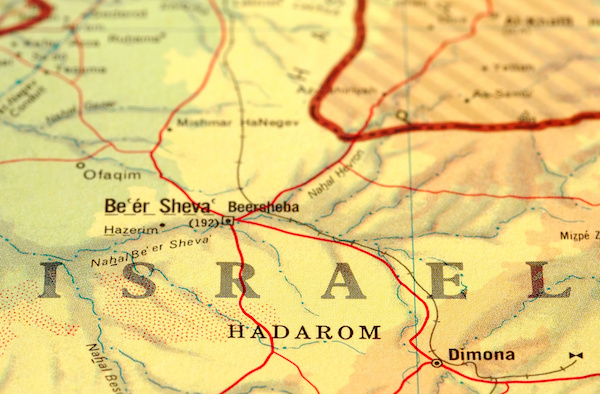 Why Did Israel Become a State in 1948 and Recover Jerusalem in 1967?
When Israel became a modern State in May 1948, who could have imagined that the Jewish people, God's Chosen people, the children of Abraham, Isaac and Jacob would return to their Promised Land —unless you know Scripture like the following verses.
This verse was spoken by the Lord to Israel while they were exiled in Babylon:
"'I will put My Spirit in you, and you shall live, and I will place you in your own land. Then you shall know that I, the Lord, have spoken it and performed it,' says the Lord" Ezekiel 37:14 NKJV.

"For the Lord has chosen Zion [Jerusalem];
He has desired it for His dwelling place:
'This is My resting place forever;
Here I will dwell, for I have desired it'" Psalm 132:13-14 NKJV.
The city of Jerusalem was recovered from the hands of the Gentiles in June 1967 fulfilling this prophecy from our Messiah Y'shua:
"And they will fall by the edge of the sword, and be led away captive into all nations. And Jerusalem will be trampled by Gentiles until the times of the Gentiles are fulfilled" Luke 21:24 NKJV. That Scripture was miraculously fulfilled as Israel defeated the armies of Egypt, Syria and Jordon, and seized the Sinai and Gaza from Egypt, the West Bank and East Jerusalem from Jordan and the Golan Heights from Syria.
"'And it shall happen in that day that I will make Jerusalem a very heavy stone for all peoples; all who would heave it away will surely be cut in pieces, though all nations of the earth are gathered against it''' Zechariah 12:3 NKJV.
"When the Lord brought back the captivity of Zion, we were like those who dream. Then our mouth was filled with laughter and our tongue with singing. Then they said among the nations, 'The Lord has done great things for them'" Psalm 126:1-2 NKJV.

"'Therefore behold, days are coming,' declares the Lord, 'when it will no longer be said, 'As the Lord lives, Who brought up the sons of Israel out of the land of Egypt,' but, 'As the Lord lives, Who brought up the sons of Israel from the land of the north and from all the countries where He had banished them.' For I will restore them to their own land which I gave to their fathers…Therefore behold, I am going to make them know—this time I will make them know My power and My might; and they shall know that My name is the Lord'" Jeremiah 16:14—15, 21 NASB.

"If I forget you, O Jerusalem, may my right hand forget her skill. May my tongue cling to the roof of my mouth if I do not remember you, if I do not exalt Jerusalem above my chief joy" Psalm 137:5-6 NASB.
Why did Israel become a State and recover Jerusalem? Because the Lord decreed it!